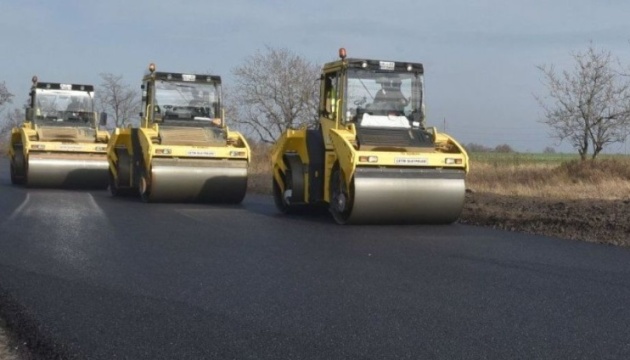 Omelyan hopes construction of toll roads in Ukraine will start next year
Ukrainian Infrastructure Minister Volodymyr Omelyan has said he expects the construction of toll roads in Ukraine to begin next year.
He said this at a press conference at Ukrinform on Wednesday.
"The last word will be for Ukravtodor. I fully trust [Ukravdotor Chief] Slawomir Nowak. He has built many toll roads in Poland. I hope that we will be able to start it next year. We are ready for this, and all documents are ready in principle," the minister said.
Omelyan noted that a restraining factor for the construction of toll roads is their high cost.
"When we evaluate preliminary applications from international consortia that are ready to build these concession roads in Ukraine, the average construction cost is 2-2.5 times higher than the current cost in Ukraine. That is, we potentially have a risk of compensation for concession payments in case of a lack of traffic," he said.
Omelyan also said that a discussion was still going on about the sufficiency of traffic on possible toll roads.
"We and the World Bank conducted an assessment of potential sections of concession roads Lviv-Krakivets and Kyiv-Bila Tserkva. According to the World Bank, traffic will be insufficient. Traffic is the basis for making this project cost-effective. In my opinion, traffic is more than sufficient. The same opinion was taken by some Chinese companies that carried out an analysis of not only these two roads, but also [some roads] in southern Ukraine, in particular, Mykolaiv-Kherson-Odesa," the official added.