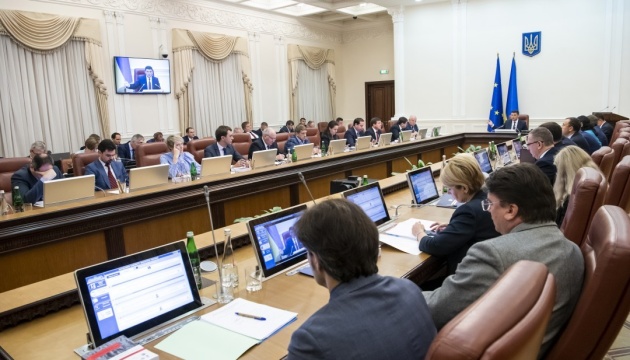 Cabinet splits State Fiscal Service into customs and tax agencies
Ukraine's Cabinet of Ministers has approved a revised resolution on the restructuring of the State Fiscal Service by splitting it into the State Tax Service and the State Customs Service as separate central government agencies, the press service of the Ukrainian Finance Ministry has reported.
"The draft resolution envisages the division of the State Fiscal Service into the State Tax Service (which will include tax police units) and the State Customs Service as separate central executive government bodies. The Cabinet of Ministers will direct and coordinate the activities of these services through the finance minister of Ukraine," the statement reads.
The Finance Ministry said that a commission would be set up to reorganize the State Fiscal Service and it would be headed by Deputy Finance Minister Serhiy Verlanov.
"The division of the State Fiscal Service into two services is an important step towards building a high-quality system for administering taxes and fees. SFS reform will create the basis for demilitarization of tax authorities, improve the quality of services provided to taxpayers and increase transparency and accountability of the work of tax and customs authorities," Verlanov said.
The competitions to select the heads of the tax and customs agencies will be held within three months after the approval of the Cabinet resolution.
The resolution takes into account the recommendations of the International Monetary Fund and tasks outlined in the government's medium-term plan of priorities until 2020.
The State Fiscal Service is a central executive government body in Ukraine whose activities are directed and coordinated by the Cabinet of Ministers of Ukraine. It was established in accordance with a Cabinet of Ministers resolution dated May 21, 2014 through the restructuring of the Income and Tax Ministry. The Income and Tax Ministry was created in the government led by former Prime Minister Mykola Azarov on December 24, 2012 through the merger of the State Tax Service and the State Customs Service.