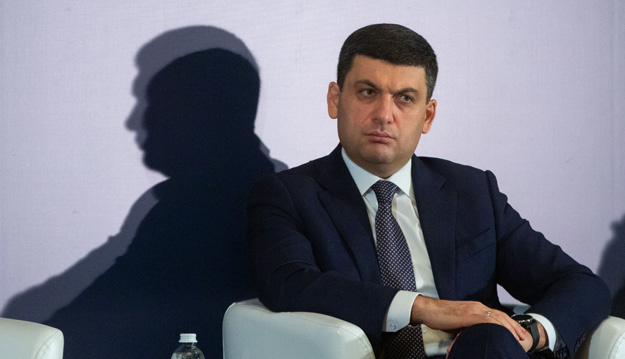 Ukraine in Brussels signs eight agreements worth EUR 400 mln – Groysman
During a meeting of the EU-Ukraine Association Council, the parties signed eight financial agreements for a total amount of over EUR 400 million.
Prime Minister of Ukraine Volodymyr Groysman announced this on Monday while summing up the visit to Brussels, the Government portal reported.
The prime minister informed about the signing of eight agreements covering various spheres, including education, strengthening of contacts between people, implementation of energy efficiency technologies totaling EUR 400 million.
"We received full-fledged support from the European Union and we are committed to further cooperation," Groysman stressed.
On December 17, Prime Minister of Ukraine Volodymyr Groysman paid a working visit to Brussels. He held talks with the High Representative of the EU for Foreign Affairs and Security Policy, Federica Mogherini, during which the parties stressed the necessity to consolidate international pressure on the aggressor state and strengthen the sanctions policy, first and foremost, in order to liberate Ukrainian sailors and military vessels, as well as to restore freedom of navigation in the Sea of Azov.
The head of government also held the fifth meeting of Ukraine–European Union Association Council during which the results of the implementation of the Association Agreement were summed up and the work on shaping the sectoral blueprint for cooperation in economic, energy, digital and security spheres was kicked off.
During a meeting with President of the European Council Donald Tusk, the prime minister proposed the leadership of the EU to launch programs of targeted support for the Azov regions in the framework of sanctions policy against the aggressor country and to introduce measures aimed to restore freedom of navigation in the region and development of Berdyansk and Mariupol ports.
The prime minister also met with President of the European Commission Jean-Claude Juncker and Vice-Presidents of the European Commission Valdis Dombrovskis and Maroš Šefčovič. The parties discussed the provision of a second tranche under the fourth macro-financial programme in the amount of EUR 500 million in early 2019, possibility of application of the European Union's internal gas market principles in Ukraine in order to preserve gas transit through the territory of Ukraine, joint management of the GTS and active implementation of sectoral support projects.