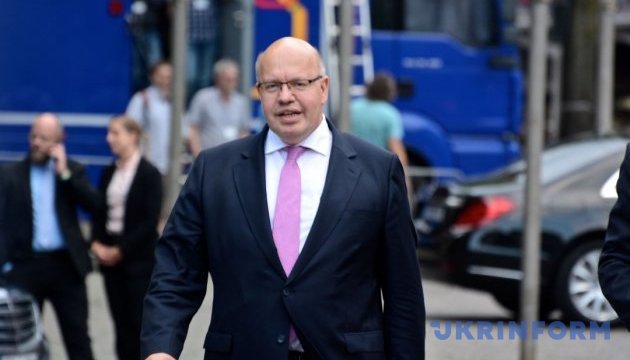 Altmaier: Germany defends interests of Ukraine in gas transit issue
Germany will continue to defend the interests of Ukraine in the issue of gas transit and hopes for the constructive proposals from both sides in negotiations with the EU.
"Of course, we must be serious about the concerns of Ukraine. Germany and France have always defended and will defend the interests of Ukraine, including the economic ones. I hope that both sides will put forward constructive proposals during the trilateral negotiations," German Federal Minister for Economic Affairs and Energy Peter Altmaier told foreign journalists accredited in Germany, an Ukrinform correspondent reports.
He recalled that his visits to Kyiv and Moscow shortly after the appointment had become not the least reason for holding the trilateral Ukraine-Russia-EU negotiations on a new agreement on gas transit to Europe via the territory of Ukraine.
Altmaier noted that many countries held discussions about the Nord Stream 2 project in the context of Europe's future gas needs. The minister believes that the need for the gas imports will keep growing amid the decline in gas production in the EU member states. According to the data of the Ministry of the Economic Affairs and Energy of Germany, the EU's own production will be able to cover only 18% of its needs in a year. The imports from Russia are just one of the options providing for several possibilities: currently gas is supplied mainly through Ukraine and Nord Stream, while Nord Stream 2, South Stream and TurkStream could be used in the future.
"I have always maintained the attitude that the more pipelines are, the better it will be for gas supplies," Altmaier said. He is convinced that the workload of all the Streams and the Ukrainian GTS will be fully ensured.
ol