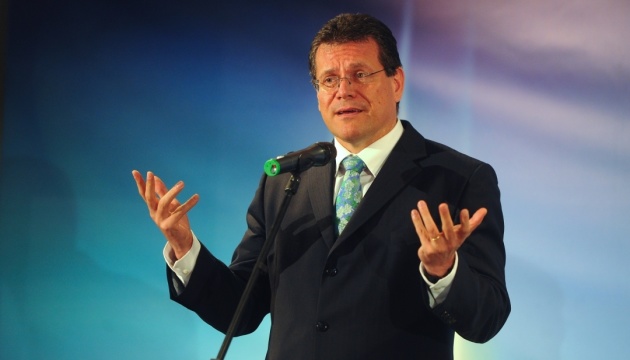 Šefčovič: EU-Ukraine-Russia trilateral cooperation on gas transit is most effective
European Commission's Vice President in charge of the Energy Union Maroš Šefčovič has met with Ukrainian Foreign Minister Pavlo Klimkin and discussed the format of long-term transit of gas to Europe.
"[I] met with Minister Pavlo Klimkin and appreciated Naftogaz of Ukraine's constructive engagement in the ongoing trilateral talks on the long-term transit of gas to Europe. This process is the most effective platform to seek a satisfactory solution; its continuation vital," Šefčovič posted on Twitter.
As reported, the National Commission for State Regulation of Energy and Public Utilities of Ukraine reduced the cost of transit via the Ukrainian GTS. The price of entry into the gas transportation system for all cross-border points starting from next year will be $3.02-6.04 per one thousand cubic meters a day instead of current $12.
ol