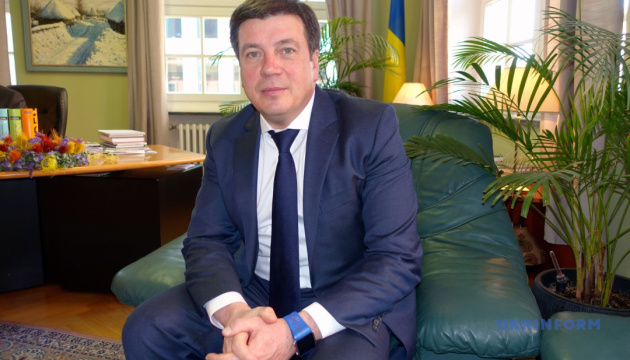 Local budget revenues grew by 22.5% in 2018 – Zubko
Local budgets' revenues have grown by 22.5% to UAH 212.5 billion in 2018, Deputy Prime Minister - Minister of Regional Development, Construction, Housing and Utilities Hennadiy Zubko has said.
"Over 11 months of 2018, local budgets' revenues grew by 22.5%, or UAH 39 billion, compared to the corresponding period last year, and amounted to UAH 212.5 billion," reads the report posted on the Government portal.
According to Zubko, local budgets' revenues make up 95.1% of the approved plan for the whole 2018. Also, revenues for 11 months of the current year already exceed revenues of local budgets received for the entire 2017 by UAH 20.6 billion (by 10.7%).
According to statistics, revenues transferred from personal income tax made up UAH 122.9 billion, which is 26.2% more than in January-November 2017. Of 13 regions with growth rates of personal income tax above the average for Ukraine, 4 regions provided an increase of more than 28%.
"Revenues from land tax totaled UAH 25 billion, which is 3.3% more than last year. Of 19 regions with the growth rate of land payment higher than the average for Ukraine, 6 regions provided the growth of more than 10%," Zubko said.
In addition, actual revenues from single tax grew by 26.8% and amounted to UAH 28.1 billion. As for the revenues from own incomes of local budgets of 665 united territorial communities, they grew by 62.6% and amounted to UAH 18.9 billion in January-November 2018, according to the Cabinet of Ministers.
iy