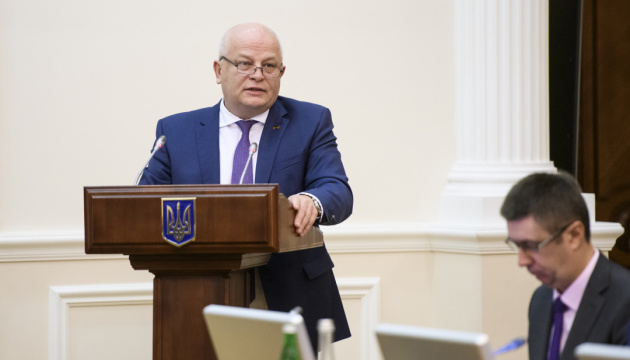 Ukraine suggests launching FTA consultations with China
Ukraine has suggested starting joint consultations on possible creation of a free trade area with China.
First Vice Prime Minister - Economic Development and Trade Minister of Ukraine Stepan Kubiv said at the meeting with Vice Premier of the People's Republic of China Liu He in Beijing, the press service of Ukraine's Economic Development Ministry reports.
"Over the past several years, Ukraine has significantly expanded its network of preferential trade regimes. We have a new free trade agreement with Canada, we have completed the free trade talks with Israel and we are finalizing the negotiations with Turkey. We see the effectiveness of these agreements, therefore I propose to start joint Ukrainian-Chinese consultations on possible creation of Ukraine-China free trade area," Kubiv said.
The meeting participants focused their discussion on expanding Ukraine-China trade and economic cooperation, both within the framework of existing opportunities and new tools.
"Cooperation with China is an unchanged and strategic priority of Ukraine's foreign economic policy. For 8 months of 2018, the trade turnover between Ukraine and China totaled almost $6 billion and grew by 21%. However, this trade volume did not match the existing potential. In the next five years, we can increase the trade turnover up to $20 billion a year. Therefore, we need to step up cooperation in all possible areas and develop new tools," Kubiv stressed.
The parties also discussed cooperation within the framework of the initiative of Chinese president Xi Jinping "One Belt, One Road" as well as cooperation in the field of energy, both traditional and alternative, infrastructure projects, industry, engineering, agriculture and agro-industry, innovation, digitalization and other ongoing and promising projects.
ol