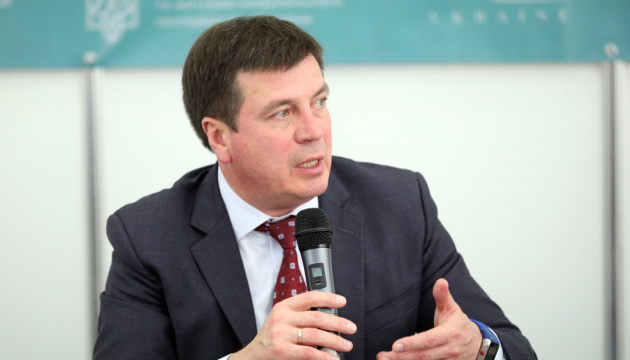 Ukraine needs comprehensive modernization of housing sector – Zubko
Ukraine needs a comprehensive modernization of the housing sector and all necessary laws for this have been already adopted, according to Vice Prime Minister - Minister for Regional Development, Construction, Housing and Utilities Hennadiy Zubko, the Government portal reports.
"Ukraine requires a comprehensive modernization of the housing sectors," Zubko said.
According to him, to carry out modernization of the housing sector, all necessary legislative documents have been already adopted, which concern not only the measures on energy efficiency and thermal modernization of residential buildings, but also the reconstruction of housing facilities, modernization of central heating systems, boiler-houses, and the development a new system of district heating in cities.
The vice prime minister, in particular, spoke about the laws "On Commercial Accounting of Thermal Energy and Water Supply," "On Housing and Utilities Services," "On the Energy Efficiency Fund," "On the Peculiarities for the Realization of a Right to Property in a Multi-Apartment Building," "On Energy Efficiency of Buildings," all of which have been fully implemented.
The minister stressed that a roadmap for the transition to monetization of subsidies in the housing and utilities sector will be developed next year. Also, in pursuance of Energy Efficiency Directive (27/EU), it is planned to adopt the developed draft law "On Energy Efficiency" in 2019, which will allow implementation of energy saving measures in the electricity, gas and heat supply market.
iy