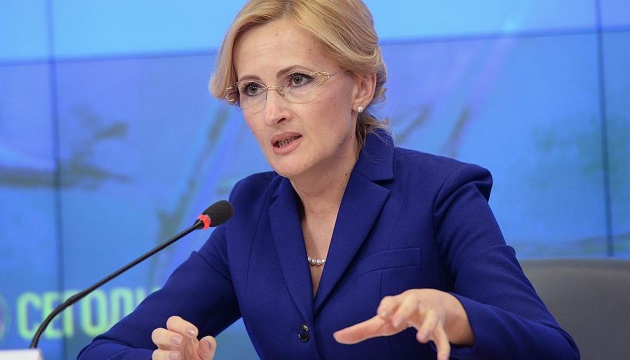 Ukraine's budget deficit to be reduced to less than 2% of GDP in two years
The Finance Ministry of Ukraine hopes that the state budget deficit will be less than 2% of GDP by 2021.
"The medium-term public debt management strategy approved by the Government in August as proposed by the Finance Ministry is the continuation of the fiscal reform, i.e., a gradual reduction in the state budget deficit. We expect it will be less than 2% of GDP by 2021," Tetiana Yarova, the director of the debt policy department of the Finance Ministry of Ukraine, said at a round table meeting "State debt of Ukraine: economic situation" at the Ukrinform news agency.
As noted, it is very important since the state debt is actually the public borrowing for financing the state budget, and these are the two main shares - deficit financing and debt refinancing. That is, the smaller the state budget deficit is, the less public borrowing the state needs, and, consequently, the smaller the public debt is.
ol