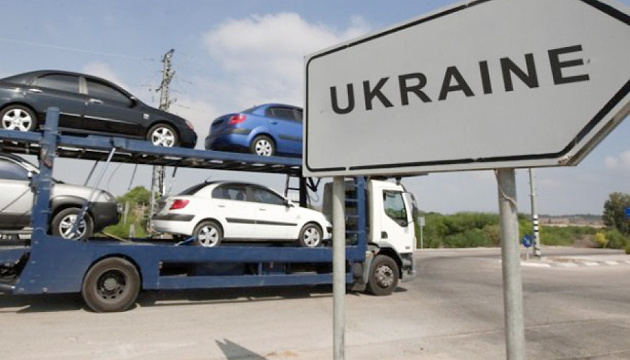 Market of new passenger cars decreases in Ukraine - UkrAutoProm
In October 2018, 7,214 new passenger cars were registered in Ukraine, which is 6% less than in the same period last year.
This data has been provided by the Ukrainian Motor Vehicle Manufacturers Association, UkrAutoProm.
"In October, the Ukrainian market of new passenger cars decreased by 6% compared with the last year. The number of registered passenger cars made up 7,214 last month," reads the report.
Despite a 6% drop from the last year's results, Japan's Toyota was the first in the market, with 897 cars registered.
The second was Renault, with 804 cars registered. Its share on the market of new passenger cars grew by 21% from the last year's results.
Nissan ranked third. It sold 606 cars in October 2018, which is 1.8 times more compared with October 2017.
The fourth position took Skoda. It sold 539 cars in October 2018, recording a 1.5% rise from the previous year.
And the fifth in the top leaders was KIA, with 522 cars sold. Its demand in Ukraine grew by 41%.
The top 10 most popular cars also includes Volkswagen (454 cars; -43%), Hyundai (419 cars; +3%), Ford (310 cars; -1%), Mazda (262 cars; +7%), and Mercedes-Benz (246; +6%).
The best-selling car of the month was KIA's Sportage, 411 people bought it.
iy