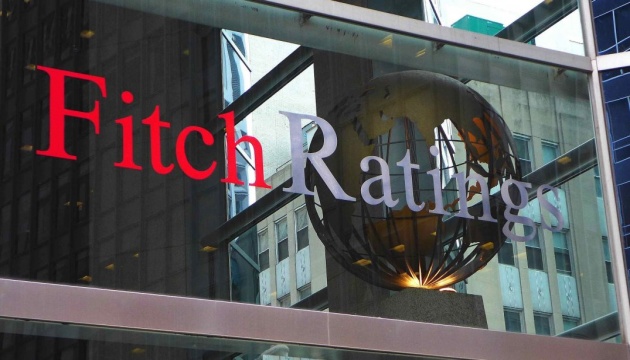 Fitch affirms Ukraine's rating at 'B-' with stable outlook
Fitch Ratings international agency has affirmed Ukraine's long-term rating at "B-" level.
"Fitch Ratings has affirmed Ukraine's long-term foreign-currency issuer default rating (IDR) at 'B-' with a stable outlook," the agency's statement reads.
The short-term foreign-currency IDR and local-currency IDR are affirmed at 'B.'
According to Fitch Ratings, Ukraine's ratings balance weak external liquidity, high external financing needs driven by sovereign external debt repayments and structural weaknesses, in terms of a weak banking sector, institutional constraints and geopolitical and political risks.
Fitch mentions improved policy credibility and consistency, improving macroeconomic stability, declining government debt and a track record of bilateral and multilateral support among the positive factors that influence Ukraine's rating.
The agency pays particular attention to Ukraine's continued engagement with the International Monetary Fund (IMF) which should mitigate near-term financing risks given rising sovereign debt repayments starting 2019 and the 2019 elections.
As noted, the Government of Ukraine obtained parliamentary approval for the 2019 budget (first reading) with a deficit target of 2.3% of GDP. Fitch expects the IMF's board to formally approve a 14-month Stand-By Arrangement after the final budget approval. The 14-month SBA agreement foresees total disbursements of SDR2.8 billion (USD3.9 billion).
Moreover, Fitch expects international reserves to recover to USD17.7 billion by the end of 2018 from $16.6 billion as of October 1. Increased exchange rate flexibility, unlocking of external financing through the new IMF deal and moderate external imbalances mitigate near-term pressures on international reserves, the statement reads.
ol