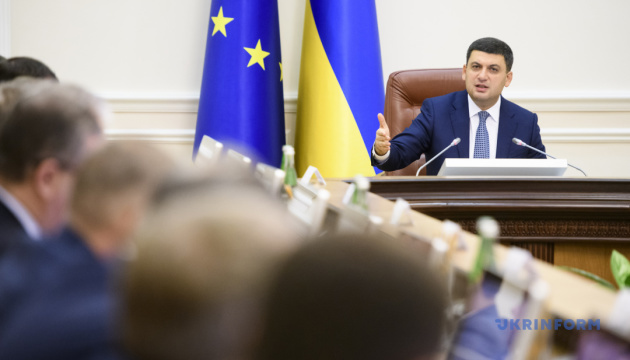 Groysman: Development of economy impossible without good quality roads
Prime Minister of Ukraine Volodymyr Groysman says that the development of economy is impossible without good quality roads.
"Conditions and development of almost every sphere of the national economy depends on the coordinated work of automobilists... I am sure that without good quality roads, a serious development of the economy is impossible, because transportation is the basis of financial relations," Groysman stated in his congratulatory message on the occasion of the Automobilist's Day, which is marked in Ukraine on October 28, the Government portal reports.
According to Groysman, the Cabinet of Ministers has launched the comprehensive program on the road construction and now is working on the nationwide strategy on the road sector development.
In addition, he said about a new road safety monitoring system which is being introduced in the country.
"Our goal is to reduce the road traffic accidents death rate and make Ukrainian roads a safe place. The measures we take will make it possible to significantly improve the safety of road users and the level of driving culture," Groysman said.
iy