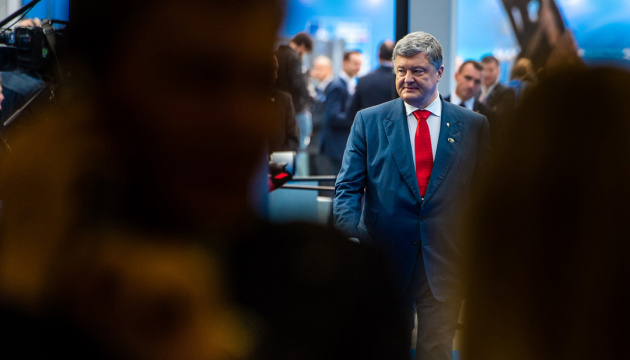 Poroshenko invites Belarusian business to participate in privatization of Ukrainian enterprises
President of Ukraine Petro Poroshenko expects the representatives of Belarusian business to participate in the privatization processes in Ukraine.
"The process of privatization has been restarted. A new law was adopted. The Parliament supported the initiatives of the President and the Government. The large-scale privatization has been launched. The small-scale privatization has been simplified as much as possible. The objects of small-scale privatization are buildings, industrial sites and recreational facilities. I believe that Belarusian entrepreneurs will take advantage of this opportunity," Poroshenko said during the final part of the First Forum of the Regions of Ukraine and Belarus in Gomel on Friday, an Ukrinform correspondent reported.
According to him, Ukraine has become a country of opportunities for foreign investors and companies.
In 2018, Ukraine will become one of the first countries in the world with emerging markets for investors, Poroshenko noted.
"We ensure economic growth. In the first three quarters, it was 3.8% of GDP, despite the difficult conditions in which Ukraine develops," the Head of State emphasized.
ol