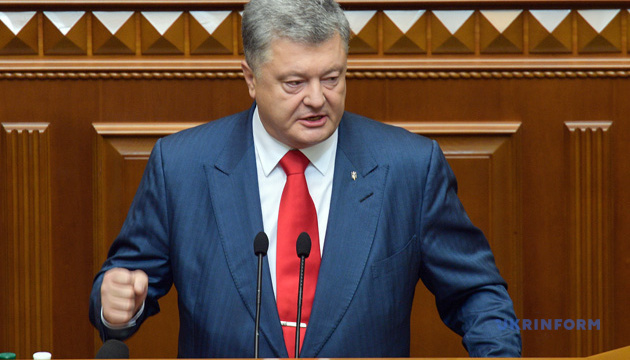 Poroshenko demands expansion of subsidy program due to price of natural gas
Ukrainian President Petro Poroshenko has tasked the government with expanding the program of subsidies and increasing funding for this program to protect the most vulnerable groups of the population.
He said this at a meeting on the occasion of the 22nd anniversary of the establishment of the Accounting Chamber of Ukraine, the press service of the head of state reported.
"As president, I have set a very tough demand to the government - we have to protect people, expand the subsidy program, increase the funds for the implementation of this program, so that the least protected sections of the population, as well as anyone to whom this increase is critical, are not affected by increased tariffs," Poroshenko said, commenting on the government's decision to raise natural gas prices.
The president recalled the situation with the previous increase in gas prices, when, according to him, thanks to the introduction of subsidies it was possible to compensate for the expenses for the most vulnerable groups of the population and "remove fears" regarding this decision.
"We emphasize that not a single person, not a single poor person, not a single unprotected family should feel an increase in tariffs on their own budget," the president said.
The Ukrainian government at an extraordinary meeting on October 19 supported the increase in natural gas prices for households by 23.5% from November 1. The International Monetary Fund then issued a statement that the IMF and the Government of Ukraine have agreed to introduce a new Stand-By Arrangement for the Ukrainian economy instead of the Extended Fund Facility program, which is due to expire next March.
op