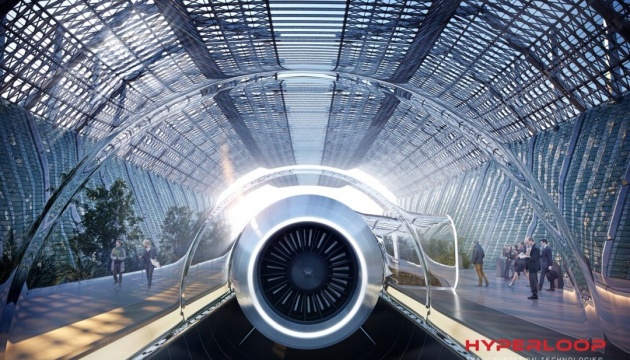 Hyperloop project can be launched in Ukraine in next 5-10 years - Omelyan
The launch of a Hyperloop high-speed train project in Ukraine can take place in the next five to ten years, Ukrainian Infrastructure Minister Volodymyr Omelyan has said.
He said this at a briefing after opening a seminar on strategic planning and assessment of the efficiency of road sector management, according to an Ukrinform correspondent.
"We are following the progress [under Hyperloop technology] ... For Ukraine, this is a prospect for the next five or maximum ten years," Omelyan said.
In June this year, the Ukrainian Infrastructure Ministry signed a memorandum with the world's largest Hyperloop developers - Hyperloop Transportation Technologies. According to the memorandum, the parties will jointly develop technology and look for investors for this project.
The Technical Inspection Association (TÜV SÜD) from Munich will certify the Ukrainian project Hyperloop. An assessment can be made by the end of this year.
Hyperloop consists of an aerodynamic tube and a capsule that can move without air resistance and accelerate to record speeds.
Elon Musk proposed the idea of such a transport system in 2012. In August 2013, the cost of the project was estimated at $6-7.5 billion. Hyperloop Transportation Technologies (HTT) and Hyperloop One began to develop the project.
op