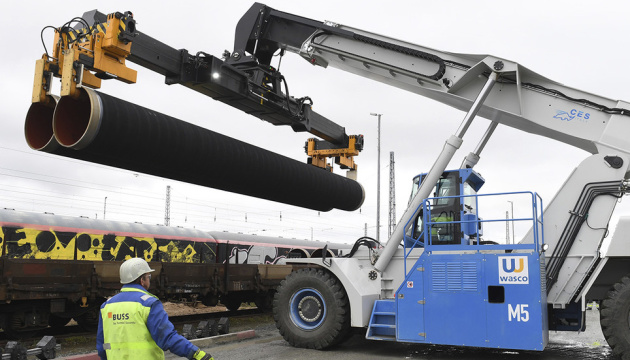 Ukraine can lose up to 3% of GDP due to Nord Stream 2 – Finance Ministry
The construction of the Nord Stream 2 gas pipeline by Russia's Gazprom is one of the main fiscal risks for Ukraine's state budget 2019.
This is stated in a document promulgated by the Finance Ministry of Ukraine.
"The implementation of the Nord Stream 2 project ... will result in losses due to a decrease in the exports of services of about 2.5%-3% of GDP (only direct losses)," the document reads.
The Finance Ministry also named the intensification of the military conflict in Donbas among the factors that could create risks for economic development.
Strengthening of the exchange rate and price fluctuations in the country, an increase in the import expansion of European consumer goods in the domestic market can also have a negative impact.
In addition, the introduction of a tax on withdrawn capital can lead to losses in the state budget for 2019.
ish