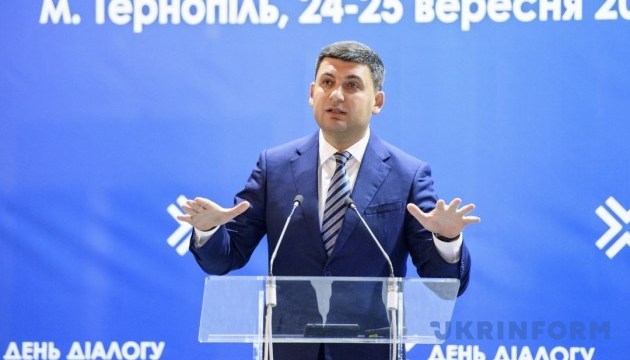 Ukraine will have modern roads in five years - Groysman
In accordance with the Ukrainian government strategy for the development of the road sector, the roads built in line with modern standards will connect all regional centers of Ukraine in five years.
Prime Minister Volodymyr Groysman said this during his visit to a section of the M-09 Ternopil-Lviv-Rava-Ruska road, part of the Go Highway corridor, which will connect the Black Sea ports with the western border with the European Union, according to the government portal.
"I promised that this road will be built and it has been built. I remember in what condition this road was. I drove on it 15-20 years ago. Residents of Ternopil drove to Lviv in 3.5 hours, and now it takes them at most 1.5 hours. We finally linked Lviv and Ternopil, and then we will link Lviv and Ternopil with the Black Sea, and the Black Sea with the western border and with the EU," Groysman said.
He stressed that the work would continue next year. "This is part of the implementation of our strategy - to connect all regional centers of Ukraine in five years. I emphasize that Ukrainians have the right to drive on good roads and they will drive on high-quality roads," the prime minister said.
Groysman was on a working trip to Ternopil region on September 24.
op