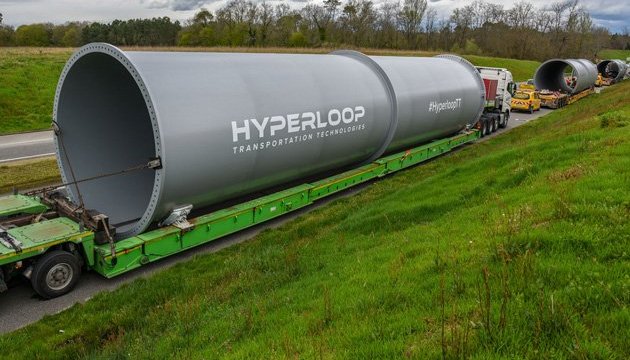 Ukrainian infrastructure minister agrees on certification of Hyperloop project in Ukraine
The experts of the Technical Monitoring Association from Munich will conduct certification of the project implemented by the Hyperloop Transportation Technologies in Ukraine.
Assessment could be ready before the end of this year, as it became known following the talks of Ukrainian Infrastructure Minister Volodymyr Omelyan with the TÜV SÜD leadership in Munich, an Ukrinform correspondent reports.
"We have started a very important process in implementation of the Hyperloop Transportation Technologies project in Ukraine - its certification. They [German partners] said they planned to complete it this year. It will be an assessment of an authoritative company. It is famous TÜV, Germany's largest association that unites all manufacturers in terms of certification," Omelyan said.
He noted that the project could not be further implemented without proper confirmation of security by European institutions. Germany plays a major role in this field, the Ukrainian minister added.
According to Omelyan, a preliminary assessment will be made public in the near future.
TÜV SÜD Group is the global enterprise which contributes significantly to making technical innovations such as Industry 4.0, autonomous driving, renewable energy and transportation systems safe and reliable.
Hyperloop Transportation Technologies (HyperloopTT) is an innovative transportation and technology company focused on realizing the Hyperloop, a system that moves people and goods at unprecedented speeds safely, efficiently, and sustainably. HyperloopTT has signed agreements in the United States, UAE, Brazil, France, India, China, Korea, Indonesia, Slovakia, Czech Republic, and Ukraine.
ol