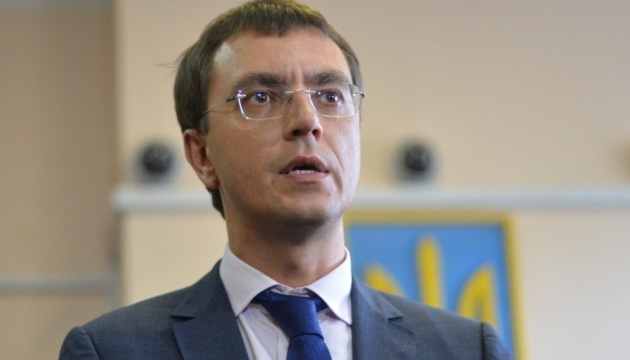 Court arrests part of Ukrainian infrastructure minister's property
Kyiv's Solomiansky District Court has partially granted the request of a prosecutor of the Specialized Anti-Corruption Prosecutor's Office (SAPO) regarding the arrest of property of Ukrainian Infrastructure Minister Volodymyr Omelyan, court spokeswoman Yana Kvitchenko has told Ukrinform.
"The Specialized Anti-Corruption Prosecutor's Office has filed two petitions for the arrest of the property of the infrastructure minister. They were considered in a closed court session. Investigate Judge Maksym Vyshniak decided to satisfy one completely and the other partly. We have no right to say what property was arrested, and what was not," she said.
As reported, on September 13, Infrastructure Minister Omelyan was served a notice of suspicion about unlawful enrichment and declaration of untrue information.
According to the investigation, Omelyan received UAH 2.17 million as official income during his stay in the civil service (from January 2000 to April 26, 2018), while his expenditures for only seven years reached at least UAH 3.45 million.
In addition, according to the investigation, the minister included false information in his income declaration on the value of his 2007 Volvo S80 car purchased in 2016.
On September 14, the Solomiansky District Court of Kyiv considered a preventive measure against the suspect and decided to release him against guarantees of Minister of Youth and Sports Ihor Zhdanov and MP Fedir Bendiuzhenko.
op