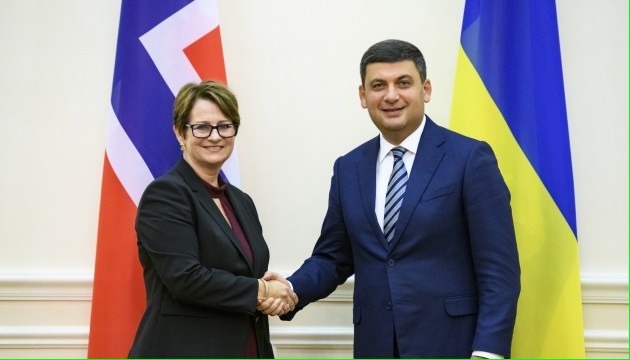 Norway supports Ukraine's role as gas transit country
The whole democratic world, together with Ukraine, has no right to turn a blind eye to the existing challenges and global problems, especially those arising in the energy sector, in particular with regard to the Nord Stream 2 project.
Ukrainian Prime Minister Volodymyr Groysman said this at a meeting with Norwegian Parliament President Tone Wilhelmsen Troen, according to the Ukrainian government portal.
"It is very important to us that the democratic world be stable in the defense of democracy and the rules of international law. The Nord Stream 2 project is an important issue in this context. We are telling the whole world - do not believe Russia's guarantees. You will not call any guarantee by Russia that it would implement today. The Budapest Memorandum, the latest judgments by the Stockholm arbitration court on gas contracts [...] are not being implemented. We are concerned that the (pipeline construction) project is moving forward, and we call on all countries to open their eyes and look at the impending threat. We have to pass on our countries to our successors stronger, not weaker. We have no right to turn a blind eye to such global problems," Groysman said.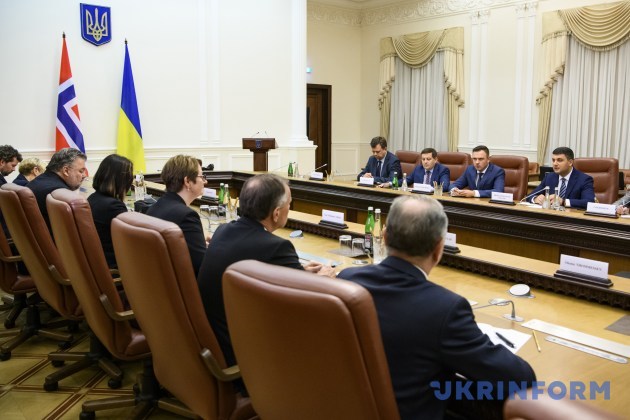 In his opinion, an alternative is the joint management of the Ukrainian gas transit system. "We are talking about an alternative - joint management of the Ukrainian gas transportation system. It is reliable, so we will all be independent," he said.
He thanked Norway for the constant support of Ukraine's sovereignty and security, but the security context applies not only to defense initiatives, but also to the economic and, most importantly, the energy sphere.
Groysman stressed that an analysis of the situation and joint actions can prevent the threat of Russian monopoly.
"We hear all your remarks, and we support the idea that Ukraine's transit role should be preserved," Troen said.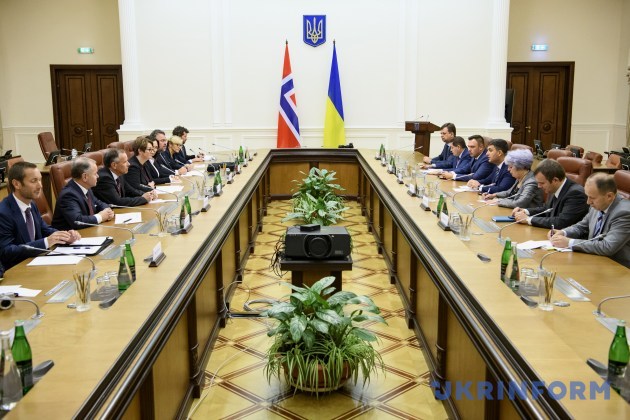 Groysman thanked for this position and noted that Ukraine was currently experiencing the transformation process, implementing several very important reforms at once - from education and medicine to decentralization and the fight against corruption. "We are managing these processes at the same time," he said.
Troen, in turn, said that Norway was ready to be useful to Ukraine in energy issues and in the issues of reforms that are currently taking place in Ukraine and are very important in view of the country's economic development.
This is Troen's first visit to Kyiv and already the third visit by a top-ranking Norwegian official to Ukraine in the last three weeks.
op