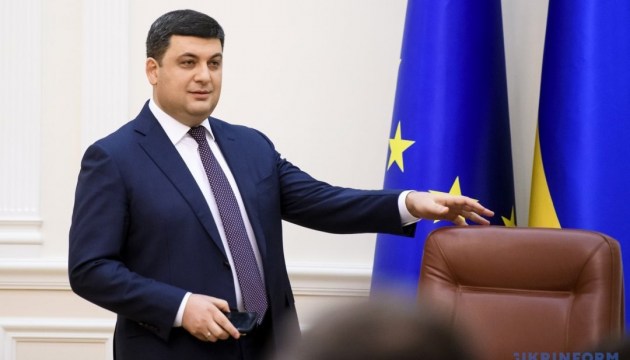 PM Groysman: Nord Stream 2 means complete dependence on Russia
The implementation of Russia's project on construction of Nord Stream 2 gas pipeline will make Europe completely dependent on the Kremlin.
"There is no guarantee that Russia will stand by its promise. In my opinion, Russia can resort to deception to implement this project. The implementation of Nord Stream 2 means complete dependence on Russia," Prime Minister of Ukraine Volodymyr Groysman said in an interview with German newspaper Frankfurter Allgemeine Zeitung, the Government portal reports.
He emphasized that the pressure of the global community could force Moscow to make concessions and to promise to keep gas transit through the territory of Ukraine in exchange for the launch of Nord Stream 2.
The Head of Government thanked the German government and personally Federal Chancellor Angela Merkel for their support, their standing in the war the Russian Federation is waging against Ukraine.
"And as an alternative [to the Nord Stream 2] we offer our European partners to jointly manage our transit lines. They are reliable. We have unique storage facilities," Groysman said.
The situation in the Sea of Azov, where the international ships are constantly being detained, is another proof of the illegal intentions of the aggressor, he underscored. "This is another element of the hybrid war that Russia is waging not only against Ukraine but against the entire democratic world. In my opinion, the blockade of foreign merchant ships entering our ports is the banditry. It is a serious signal to the world, which requires a serious reaction from the international community. We respond to the current situation with diplomatic and legal instruments as well as with strengthening our defense capability," the Prime Minister noted.
ol