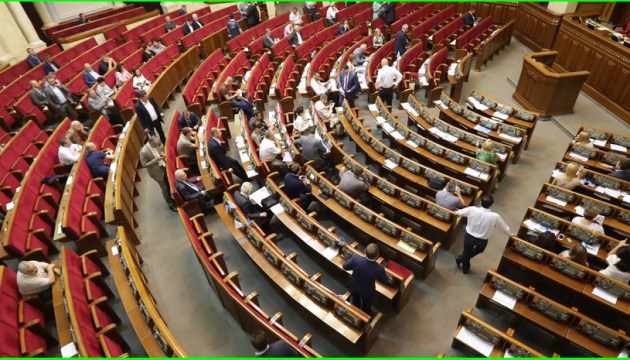 Ukraine govt proposes cutting parliament budget by 4%
Ukraine's draft state budget for 2019 foresees a reduction in the financing of the Verkhovna Rada by 4%, to UAH 1.7 billion.
The respective figures are envisaged in the distribution of expenditures of the draft budget for the next year, according to the official portal of the Ukrainian parliament.
It is proposed to reduce expenditures on the parliament's legislative activity by almost UAH 14.5 million and on the maintenance and organizational, informational, analytical, material and technical support of the Verkhovna Rada by UAH 14.3 million.
It is also proposed to reduce spending on the coverage of parliament activities by means of television and radio programs by UAH 31.8 million.
Expenditures for the activity of the Verkhovna Rada in 2018 are projected at UAH 1.73 billion.
op