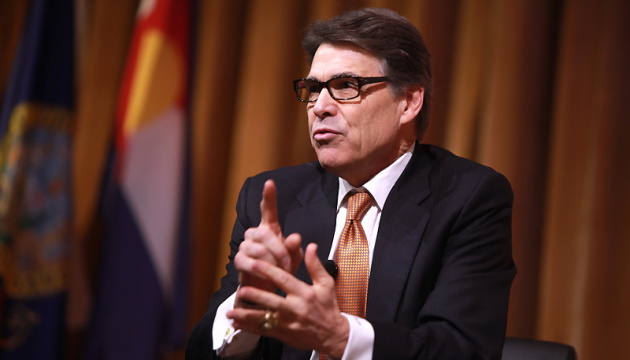 U.S. Secretary of Energy speaks out against Nord Stream 2 at talks in Moscow
The United States opposes the implementation of Russia's Nord Stream 2 gas pipeline project as it threatens the energy security of Europe.
"We oppose the implementation of Nord Stream 2, which will concentrate the two-thirds of Russian gas supplies in one pipeline and hence create a vulnerability area [in Europe's energy security] if something goes wrong," U.S. Secretary of Energy Rick Perry said at the meeting with Russian Energy Minister Alexander Novak in Moscow, RIA Novosti reports.
He added that Washington understood "the desire of European market participants to reduce the dependence on a single supplier."
Nord Stream 2 is a gas pipeline project which aims to carry more Russian natural gas under the Baltic Sea direct to Germany, bypassing Ukraine and Poland. Russian gas monopoly Gazprom owns 51% of the project's shares. Russia wants to build two strings of the gas pipeline.
Starting from late 2019, Nord Stream 2 gas transport corridor is expected to transport about 55 billion cubic meters of natural gas annually from Russia to Germany under the Baltic Sea.
The project opponents, including Poland, the Baltic countries, Ukraine, Moldova, the United States and Denmark, argue that Nord Stream 2 will increase the EU's dependence on Gazprom.
ol