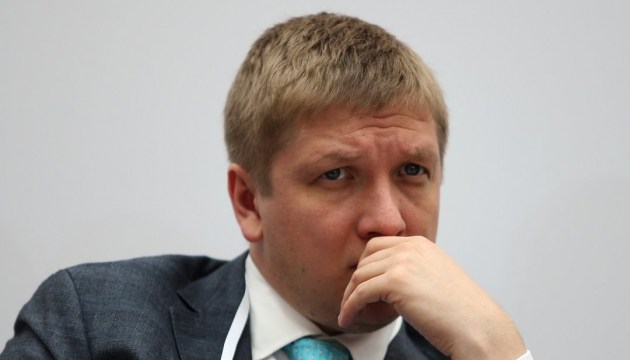 Naftogaz CEO Kobolev: Gazprom ignores gas consultations in Brussels
Representatives of Gazprom did not attend the trilateral expert gas consultations that took place on Wednesday, September 12, in Brussels involving the representatives of the European Commission, Ukraine and the Russian Federation.
"Yesterday, the trilateral expert gas consultations were held involving the representatives of the Russian Federation, the European Commission and Ukraine. For some reason, Gazprom representatives did not attend the meeting," Naftogaz CEO Andriy Kobolev said during a roundtable meeting in the Verkhovna Rada of Ukraine, an Ukrinform correspondent reports.
According to him, the European Commission clearly voiced its standing on unbundling (separating the functions of the gas transportation system operator): everyone understands that the contract with Gazprom expires in 2019 and unbundling is impossible. However, there are other problems, Kobolev said.
"The price is unknown, but it's not the main problem. The market regulation is still a problem. Corruption among intermediaries in the gas market is the second problem, which already totals $2 billion," the Naftogaz CEO noted.
The EU-Ukraine-Russia trilateral consultations on transportation of Russian gas to Europe through the Ukrainian territory after 2019 take place in Brussels.
ol