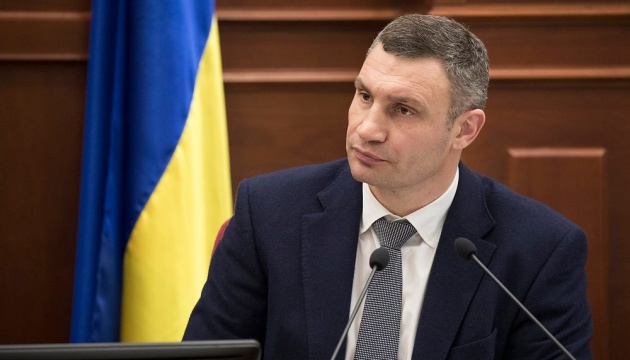 Klitschko agrees on attraction of German investments in Kyiv economy
Kyiv is interested in further economic cooperation with Germany and expects an increase in German investments.
Mayor of Kyiv Vitali Klitschko said this during a meeting with Vice President of the German Bundestag Wolfgang Kubicki, the press service of the Kyiv City State Administration reported.
Klitschko stressed that Ukraine today is a promising market.
The mayor also noted that one of his tasks is to open as many foreign missions in Kyiv as possible to implement important international projects. Klitschko expressed hope that Ukraine and Germany will be able to implement many common plans, in particular, in economic sector, machine building, agricultural sector and cultural projects.
The parties also discussed the situation in Donbas. Klitschko noted the need for strengthening sanctions against Russia, which is responsible for the continuation of hostilities, providing terrorists with weapons and military. The pressure of the world community on the Russian Federation will help bring peace and restore the territorial integrity of Ukraine, the mayor said.
He also called on the Vice President of the Bundestag to intensify the fight against Russian propaganda in Germany. In particular, this referred to media resources that spread distorted information about Ukraine.
During the conversation, the mayor of the capital offered Wolfgang Kubicki to visit Donbas and personally get to know the situation.
ish