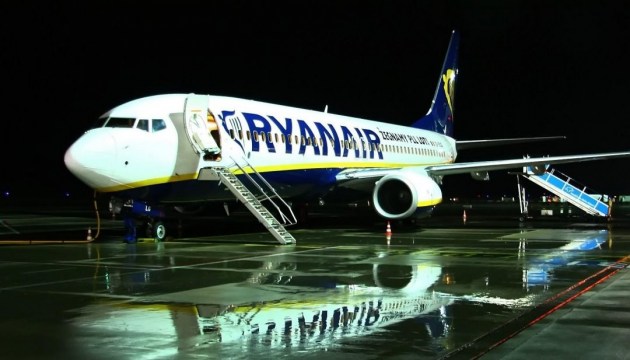 Ryanair plans to carry 635,000 passengers in a year to and from Ukraine
Ryanair will perform flights on 12 routes to and from Ukraine in autumn-winter period and plans to carry about 635,000 passengers in a year.
"European countries get closer. One of the largest international low-cost carriers – Ryanair - has started to operate flights from Ukraine. The Kyiv-Berlin flight launched today is one of the twelve routes the airline will perform in autumn-winter period. Ryanair plans to carry a total of 635,000 passengers in a year," President of Ukraine Petro Poroshenko posted on his Facebook page.
The Head of State is convinced that Ryanair's entering the Ukrainian market obviously testifies to successful operation of visa-free regime with Europe.
1.29 million Ukrainian citizens have visited the EU since the start of visa-free travel program, the President noted.
ol