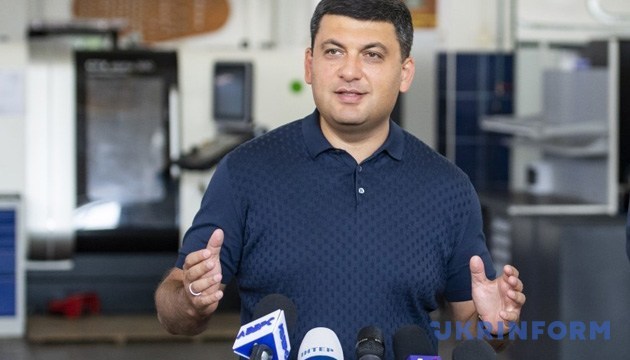 Groysman: Increase in gas price will help to get international financing
An increase in gas price will help Ukraine to continue to receive international financing.
Ukrainian Prime Minister Volodymyr Groysman said this during a meeting with journalists in Kharkiv region, an Ukrinform correspondent reports.
"IMF mission will stay in Kyiv on September 6-19 and we will discuss a compromise in order to protect Ukrainian citizens so that they do not suffer from this [increase in the gas price]. On the other hand, the fulfillment of this requirement gives the opportunity to continue cooperation with the financial world on the problem we have and we need to talk about," Groysman said, specifying he means servicing external debts.
According to him, the Government of Ukraine borrowed $50 billion in 2005-2013, but it is unknown what that money was spent on. "They left us those debts and the interest we have to pay. We must pay $5 billion annually to repay the debt," the Prime Minister stressed.
ol