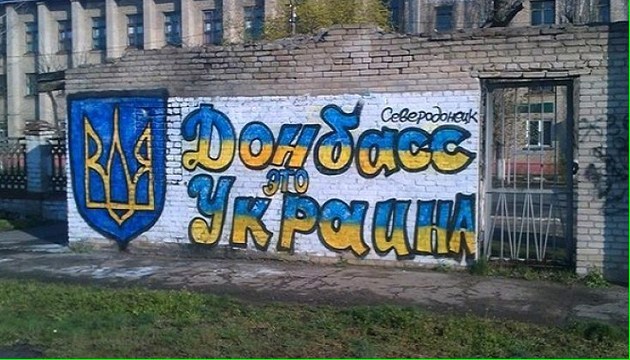 Poll: Most Ukrainians oppose complete blockade of Donbas
Most Ukrainians do not support the idea of a full-fledged economic and social blockade of the occupied Donbas.
Such results of the all-Ukrainian poll conducted by GfK-Ukraine were presented by Maria Zolkina, the analyst of the Ilko Kucheriv Democratic Initiatives Foundation, co-founder of the Kalmius Group, during the press conference at the Ukrinform news agency.
"More than half of Ukraine's population (55%) oppose the idea of a full-fledged economic blockade with cessation of humanitarian and social ties including the movement of people," Zolkina said.
59% of Ukrainians support trade in essential goods with uncontrolled territories. "53% of Ukrainians oppose full restoration of trade and economic relations, while 42% support this idea," Zolkina said.
The poll was conducted by GfK-Ukraine on May 3-19, 2018 throughout the territory of Ukraine except for the occupied areas of Donetsk and Luhansk regions and the Autonomous Republic of Crimea.
ol