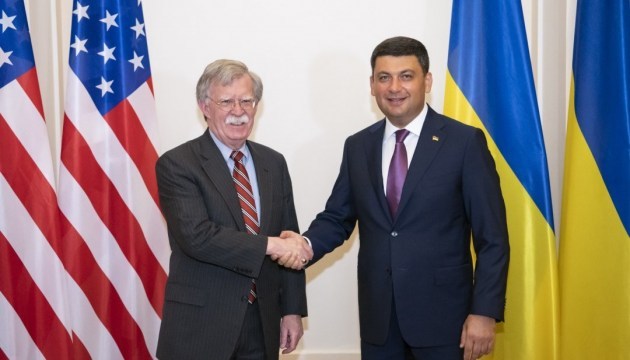 Groysman, Bolton discuss sanctions against Russia
Ukraine and the United States have a joint future and are already forming a new in-depth agenda for relations.
Prime Minister of Ukraine Volodymyr Groysman said this during a meeting with U.S. President's National Security Adviser John Bolton, who visited Ukraine on the occasion of the Independence Day, the Governmental portal reported.
"I am glad to welcome you in Ukraine on such a special day for us. We thank the U.S. Government for your support of our independence and restoration of territorial integrity. We have a great future together. We have something to talk about and we have a basis for further cooperation," Groysman said.
In turn, John Bolton said that it was a great honor for him to be in Kyiv on the Independence Day.
"I look forward to our talks on various issues and see how we can deepen our cooperation," the U.S. presidential adviser said.
During the meeting, the sides touched upon many issues of both bilateral and international cooperation, first of all in the context of cooperation with international financial organizations, strengthening of sanctions pressure on the aggressor and counteraction to the implementation of the Nord Stream 2 gas pipeline project.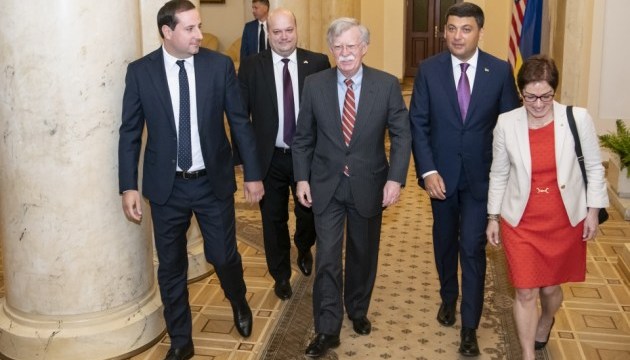 ish