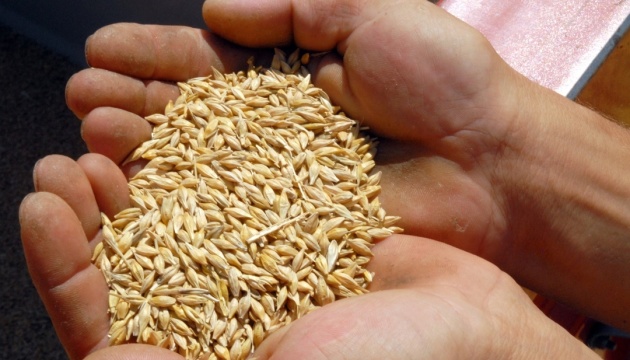 Ukrainian agricultural exports reach $8.6 bln in six months - ministry
Ukrainian agricultural exports amounted to $8.6 billion in January-June 2018. The total foreign trade turnover of agricultural products reached $11.3 billion, which is more than 3.5% compared to the same period last year and 23% of the total foreign trade turnover of Ukraine, the press service of the Agricultural Policy and Food Ministry has reported.
"Ukrainian agricultural exports reached $8.6 billion in the first half of 2018. Last year, Ukrainian agricultural exports reached a record figure of almost $18 billion. This year we also expect a result not lower than last year, given the situation on world markets and such goods as grain crops," Deputy Minister of Agricultural Policy and Food for European Integration Olha Trofimtseva said.
According to her, grain crops remain the leader of Ukrainian agricultural exports, with a share of 36.8%, followed by vegetable oils (26.2%) and oilseeds (7.5%). At the same time, in the first half of this year, the largest growth rates of export were shown by such commodity groups as eggs of poultry - by 2.1 times (by $27.7 million), apples, pears and quince - by 5.3 times (by $6.7 million), legumes, peeled or unpeeled - by 58.3 times (by $11 million), butter and other fats produced from milk - by 65.2% (by $29.2 million), and other products.
The regional structure of Ukrainian agrarian exports has not changed. The first place is occupied by Asian countries, with a share of 43.2%, the EU countries are second - 30.4%, and African countries are third - 14.6%.
"The top five list of our biggest buyers in 2018 is headed by India, where over $1 billion worth of agricultural and food products were exported. It is followed by Egypt - $575.9 million, China - $526.6 million, the Netherlands - $525.3 million, and Spain - $470.3 million," Trofimtseva said.
op