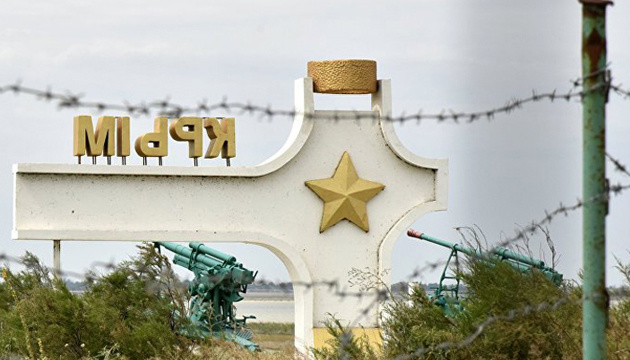 Banks in occupied Crimea stop providing services to Visa, MasterCard clients
Russia's Genbank, based in the occupied Crimea, stopped providing services to clients who hold Visa and MasterCard cards on August 14.
"Genbank will no longer provide services to clients holding Visa and MasterCard cards, including those that have not expired yet. These cards will be used for no transactions. Bank customers are offered to replace them with cards of Russia's Mir payment system, operated by the Russian National System of Payment Cards (NSPK) which belongs to the Russian Central Bank," BBC reports.
Genbank, which is under EU and US sanctions, was the last bank in Crimea to service the holders of international cards.
As a reminder, Russia annexed Crimea from Ukraine in the spring of 2014 and subsequently fell under the U.S. sanctions. Visa and MasterCard ceased to serve customers of banks operating on the peninsula. The clients of Crimean banks could not use cards outside Crimea, and the holders of Russian bank cards could not withdraw money on the peninsula.
MasterCard claims it acts according to the imposed sanctions. Visa says it does not conduct any activities on the territory of Crimea pursuant to the sanctions imposed by the Office of Foreign Assets Control of the US Department of the Treasury in December 2014.
ol