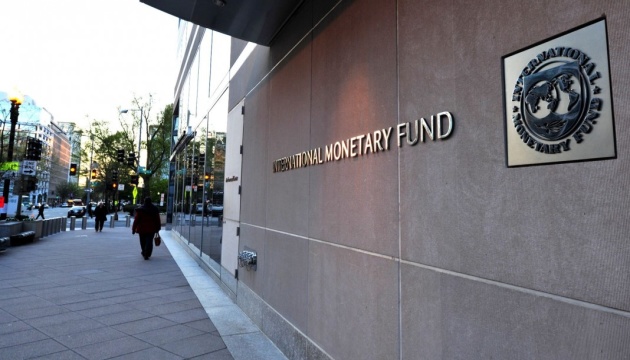 IMF mission's arrival in Ukraine a step towards improving market expectations - NBU
The National Bank of Ukraine (NBU) welcomes the visit of a mission of the International Monetary Fund (IMF) to Kyiv, which is scheduled for early September, as a sign of Ukraine's unchanged course for carrying out reform and improving the prospects for the allocation of the IMF's financial assistance to support macroeconomic stability and open access to related official funding from other international partners, the NBU's press service has said.
"The arrival of the IMF mission in Kyiv is a step towards reducing uncertainty about further development of the situation in the Ukrainian economy and improving the expectations of market players!" NBU Governor Yakiv Smolii said.
According to the NBU, the prospect of obtaining funds from the IMF will have a positive impact on the situation on Ukraine's foreign exchange market, as well as improve the government's ability to attract debt resources on international capital markets needed to make the highest public debt payments in 2018-2020 on acceptable terms despite the weakening of investor appetite for emerging market assets.
According to the Inflation Report (July 2018), the NBU hopes the implementation of structural reforms will help Ukraine obtain $2 billion from the IMF by the end of this year and, consequently, increase its international reserves to $20.7 billion at the end of 2018.
As reported, an IMF mission will be visiting Ukraine during September 6-19, 2018.
op