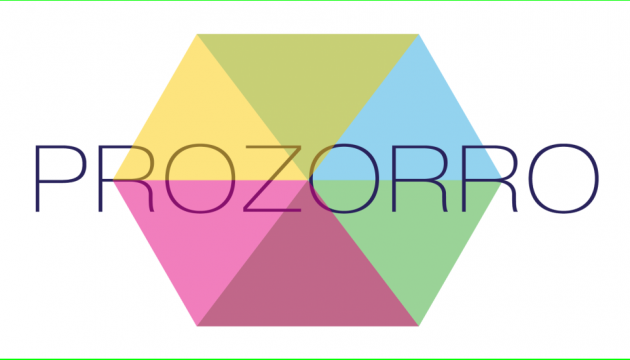 Kyiv region leader in number of tenders and purchases carried out through ProZorro system
The largest number of tenders announced in the ProZorro public procurement system over the past two years of its activity was recorded in Kyiv region - 440,000 purchases.
Director General of the state enterprise ProZorro Vasyl Zadvorny told this to Ukrinform.
According to him, Kyiv region became the leader due to the activities of Kyiv City State Administration (the largest customer in the system) and the central government bodies.
In the ranking, Kyiv region is followed by Dnipropetrovsk region (207,000 tenders) and Donetsk region (157,000 tenders). The fourth and fifth positions in the ranking are occupied by Kharkiv region (122,000 tenders) and Odesa region (121,000 tenders) respectively.
"Construction works and current repairs, food and beverages, oil products, fuel, electricity and medical equipment are purchased most often through the system," Zadvorny explained.
As to the amount of purchases recorded over the past two years, the top five leaders are the following: Kyiv region – UAH 377 billion, Dnipropetrovsk region – UAH 61 billion, Kharkiv region – UAH 57 billion, Odesa regions – UAH 47 billion, and Lviv region – UAH 44 billion.
iy