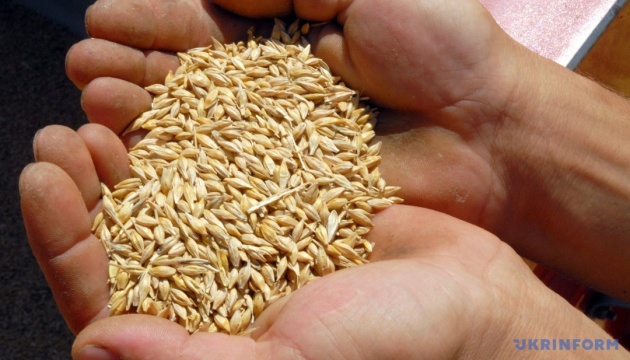 Agrarian Policy Ministry, grain market participants sign memorandum of understanding for 2018/2019 MY
The Ministry of Agrarian Policy and Food of Ukraine and participants of the grain market signed a memorandum of understanding for the 2018/2019 marketing year.
First Deputy Minister of Agrarian Policy and Food of Ukraine Maksym Martyniuk and representatives of the professional associations of the grain market participants took part in the signing of the document, an Ukrinform correspondent reported.
"The very fact of signing this document means that the government and the market participants are able to reach a compromise in the balance of consumption and export of Ukrainian grain. Ukraine traditionally produces more than consumes. This memorandum confirms that Ukraine is a stable and reliable partner and supplier to foreign markets," Martyniuk said.
According to him, this document stipulates the volume of wheat export from Ukraine at the level of 8.8 million tonnes (I-V classes) in the 2018/2019 marketing year. At the same time, Martyniuk noted that this referred to the expected export volumes of only food-grade wheat.
ish