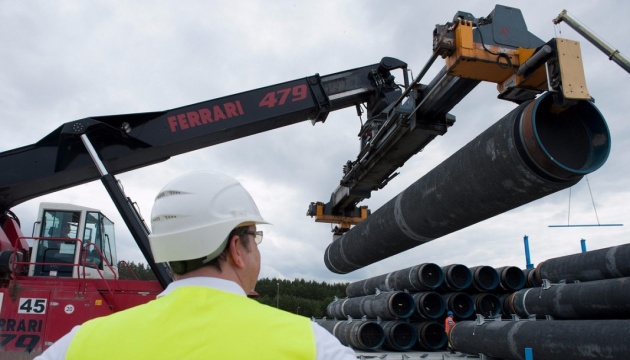 Poroshenko: Nord Stream 2 is Trojan horse of Kremlin
The Nord Stream 2 gas pipeline is the Kremlin's Trojan horse aimed against the European energy and, ultimately, geopolitical security.
"The refusal to implement the project within the framework of the Third Energy Package of the EU and deliberate failure of Gazprom to implement the decisions of the Stockholm Arbitration on cases with Ukraine – these are clear and unambiguous signals about the true motives of the gas pipeline and its potential catastrophic consequences for the European Union," President of Ukraine Petro Poroshenko posted on Facebook.
In this context, the President calls on Ukraine's European partners "to get rid of the deceptive and destructive Kremlin spell as soon as possible and firmly defend own energy security."
The construction of the Nord Stream 2 gas pipeline began in Germany in May 2018. The agreement on project funding was signed with ENGIE (France), OMV (Austria), Royal Dutch Shell (UK-Netherlands), Uniper and Wintershall (Germany). The 1,220-kilometer gas pipeline, with a total capacity of 55 billion cubic meters a year, will provide a direct link between the coast of Russia via the Baltic Sea to Greifswald, Germany.
Ukraine opposes the construction of Nord Stream 2 and worries about a possible loss of status of the transit country. The United States, Poland and the Baltic states also oppose the Nord Stream 2 construction.
ol