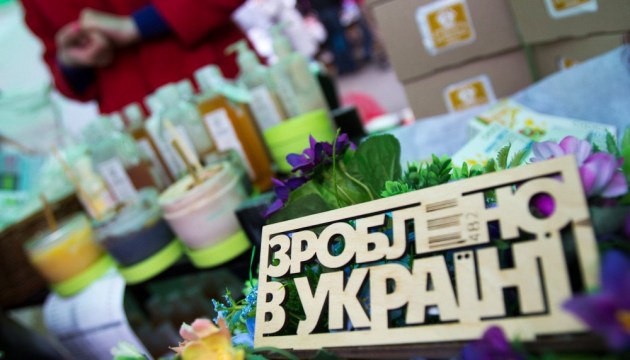 Ukraine moving to new stage in development of trade - Groysman
Ukrainian Prime Minister Volodymyr Groysman has said he is confident that Ukraine is moving to a new stage in the development of domestic and foreign trade.
He noted this in a greeting to Ukrainian trade workers on the occasion of their professional holiday on July 29, the text of which was published on the website of the Ukrainian government.
"The main task of the government is not only to maintain the trend of growth in trade, but also to strengthen its further rapid development. For this purpose, the priorities of the concerned executive bodies include strengthening the protection of exporters, promoting the increase of the share of Ukrainian goods in the foreign market, modernizing transport infrastructure and transit services, which determines pricing, introducing new methods for business deregulation, as well as macroeconomic stability in the state. I am convinced that today we are entering a new stage in the development of domestic and foreign trade," reads the greeting.
The prime minister said that the Association Agreement between Ukraine and the European Union had deepened economic relations with European states. In particular, Ukraine received significant trade preferences rom the free trade area - duty-free tariff quotas for 36 types of goods, mainly agricultural products.
"The growth of our country's export potential makes it possible to set new ambitious goals and to focus on new global markets, which proves that the competitiveness of Ukrainian products is increasing. Without exaggeration the trade in Ukraine (both external and internal) is now undergoing a significant upsurge, and this dynamics has a positive effect on the strengthening of the real economy," Groysman wrote.
He said that other important components of the government's work were promoting competition in wholesale and retail trade, attracting domestic and foreign investments and optimizing the functional and territorial structure of trade.
Groysman noted that all these tasks cannot be fulfilled without the experience of trade workers and thanked them for their professional work.
op