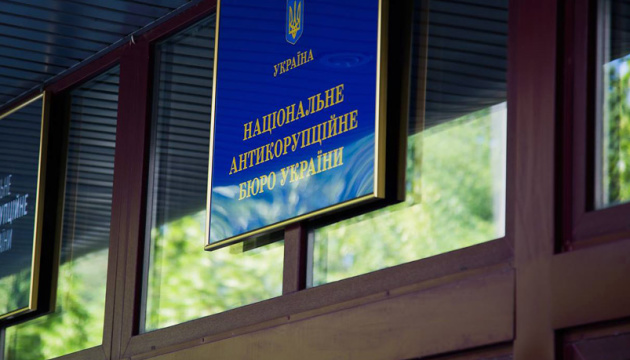 NABU completes pre-trial investigation into Onyshchenko case
The National Anti-Corruption Bureau of Ukraine (NABU) has completed a pre-trial investigation into the "gas case" against MP Oleksandr Onyshchenko, and the materials have been handed over to his lawyers, the NABU's press service has reported.
"On July 26, 2018, detectives of the National Anti-Corruption Bureau of Ukraine, under procedural control of prosecutors of the Specialized Anti-Corruption Prosecutor's Office, completed a pre-trial investigation against Ukrainian MP Oleksandr Onyshchenko, a suspect in organizing a corruption scheme for theft of state funds during the extraction and sale of natural gas as part of joint activity agreements with PJSC Ukrgazvydobuvannia (the so-called "gas case")," reads the report.
The NABU noted that since the suspect is outside Ukraine, a notice of the completion of the investigation had been sent to his lawyers.
A similar notice was sent to another accomplice in the corruption scheme - the financial director of companies controlled by a criminal organization, the bureau added.
At present, the suspects and their lawyers were given access to the investigation materials for review. After that an indictment will be drafted and sent to court.
According to the investigation, Onyshchenko leads a criminal organization whose members from January 2013 through June 2016 embezzled more than UAH 1.6 billion from the sale of natural gas. Due to such actions, PJSC Ukrgazvydobuvannia (wholly owned by NJSC Naftogaz) sustained losses of more than UAH 740 million.
In general, investigators established the involvement of 29 people in the gas scheme. Among them are two close people who played the role of co-organizers, while others are employees of PJSC Ukrgazvydobuvannia, lawyers, financiers, company executives, etc.
As part of the pre-trial investigation, eight suspects admitted their guilt and signed an agreement on the recognition of their guilt. An investigation into the role of another 12 people was also completed, and indictments against them were forwarded to court. Seven suspects, including the organizer of a corruption scheme who was deprived of parliamentary immunity, were placed on the wanted list.
op