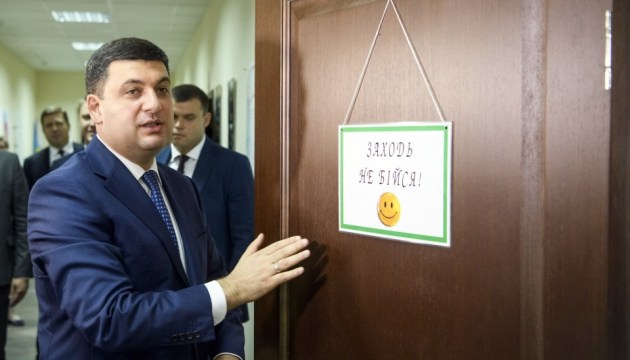 PM Groysman: Small-scale privatization should be open, transparent and competitive
Prime Minister of Ukraine Volodymyr Groysman notes that the launch of small-scale privatization on ProZorro platform should be open, transparent and competitive.
"Our government started this process. I am interested in making everything open, transparent and competitive. We break the old system with the help of ProZorro. Any businessman will be able to see what is being sold and buy the needed premises or facility without getting acquainted with the managers of a district or region [where a facility is located]," Groysman said on Tuesday during a visit to ProZorro office in Kyiv, the Government portal reports.
The effective sale of assets will help greatly small and medium-sized businesses, and therefore, will foster the development of the territories and the country's economy on the whole, the Prime Minister noted.
ol