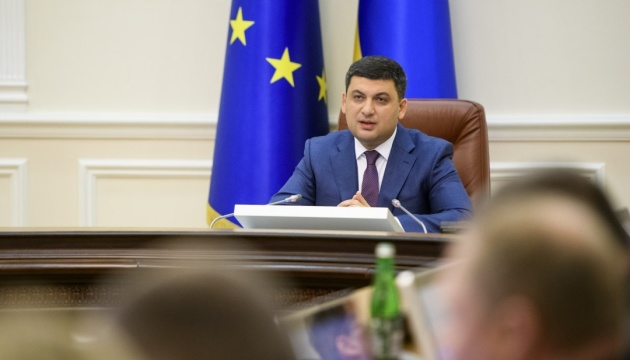 Groysman: All forestry enterprises to be inspected for illegal timber trade
Prime Minister Volodymyr Groysman says that all forestry enterprises in Ukraine will be inspected for possible timber smuggling.
"The State Audit Service, the State Fiscal Service, the National Police, the State Service for Geodesy, Cartography and Cadastre should start inspections of all Ukrainian forestry companies, checking all invoice reports," Groysman said at a government meeting on Wednesday, an Ukrinform correspondent reports.
He explained that such inspections are needed as international organizations issued a report on timber smuggling, which contained "terrible facts".
"We have a fundamental report of international organizations regarding timber smuggling. We began the fight against smuggling and received this information. The facts are terrible. The Ukrainian timber industry is in stagnation, as raw materials are not processed but transported to other countries in violation of the law," Groysman said.
The prime minister told that he had signed a relevant appeal to the Prosecutor General of Ukraine and stressed that the results of inspections should show the names of those involved in timber smuggling.
iy