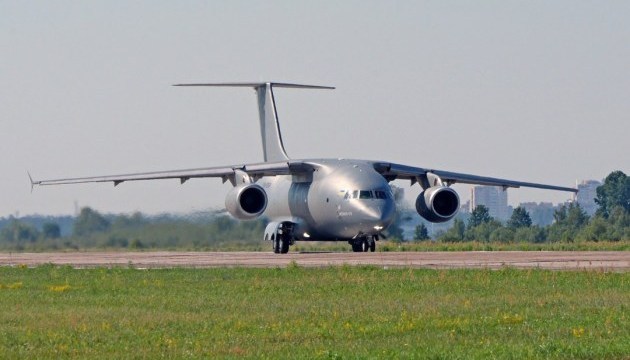 An-178 makes demonstration flight at Farnborough Airshow
Ukrainian aircraft An-178 has performed a demonstration flight at the Farnborough International Airshow near London, President Petro Poroshenko has reported on his Facebook page.
"The Ukrainian good-looking An-178 has made a demonstration flight in the suburbs of London at the Farnborough International Airshow," Poroshenko said.
He also recalled that an An-178 transport turbojet aircraft had been designed by engineers of the Antonov State Enterprise.
In addition, the president said that 78% of components for the aircraft were manufactured in Ukraine, adding that Russia had been excluded from the list of countries that produce the remaining parts for the An-178.
The head of state also posted a video of the An-178 flight.
op