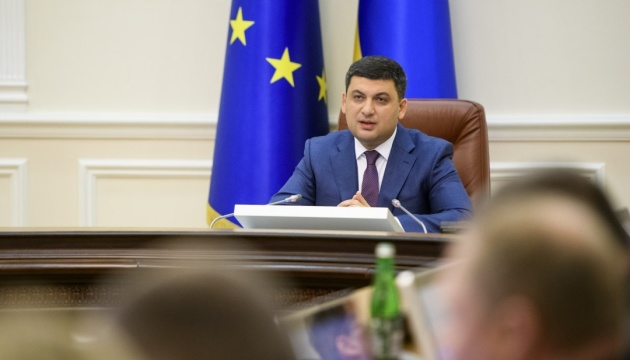 Ukraine should attract about $5 bln every year to service foreign debt - Groysman
Ukraine has to return $33 billion in external borrowing over the next five years, and every year it is necessary to attract about $5 billion for servicing debts.
Ukrainian Prime Minister Volodymyr Groysman said this during a question-and-answer session in the Ukrainian parliament on Friday, according to an Ukrinform correspondent.
"As for our cooperation, over $50 billion of debts was formed in Ukraine from 2005 to 2013. These funds were borrowed and spent for unknown purposes. We have serviced these debts since 2014. We need to attract about $5 billion every year to service them. We need to return $33 billion over the next five years," Groysman said.
He said that despite the fact that the economy is growing, the government needs to attract other funds to service debts.
"My position and, I believe, the position of people's deputies, is to return these debts as soon as possible, so that the economy gets strong. There were several key requirements, including the creation of an anti-corruption court, but this is important to Ukrainian citizens, international investors and international partners," Groysman said.
He recalled that the Ukrainian government had been holding talks on the gas price formula for a year, as the IMF's demand is to equalize prices for industry and population.
"I categorically disagree with this, so we are holding a discussion. We are looking for the right approach so that Ukrainians are not affected. We are looking for a compromise option," he added.
op