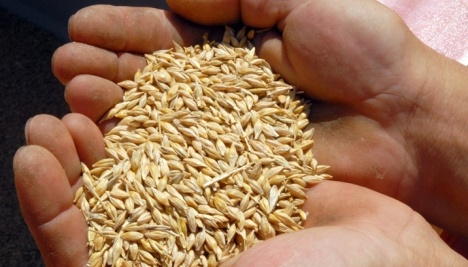 Ukraine, Netherlands to deepen cooperation in agricultural sector in priority areas
Ukraine and the Netherlands, on the results of the fourth meeting of the Working Group on Agriculture (WGA), signed a joint statement on cooperation in agricultural sector.
This was reported by the press service of the Ministry of Agrarian Policy of Ukraine.
"The fourth meeting of the Ukrainian-Dutch Working Group on Agriculture was held today. The Ukrainian side was headed by Olha Trofimtseva, Ukraine's Deputy Agrarian Policy and Food Minister for European Integration, and the Dutch side – by Aldrik Gierveld, Deputy Director General of the Ministry of Agriculture, Nature and Food Quality of the Netherlands. During the meeting, the sides summarized the results of the implementation of the Joint Action Plan between Ukraine and the Kingdom of the Netherlands in the agrarian sector for 2017-2018, which was signed on April 24, 2017 in The Hague. Moreover, the representatives of the countries signed a bilateral action plan to deepen cooperation in the agricultural sector in priority areas," the report reads.
Trofimtseva noted that bilateral cooperation projects with the Netherlands implemented in different regions of Ukraine and received positive feedback from agricultural producers.
In turn, Aldrik Gierveld thanked his Ukrainian colleagues for active and effective cooperation in the agricultural sector and noted the interest of the Kingdom of the Netherlands in future fruitful cooperation in this industry.
In January-May 2018, the export of Ukrainian agricultural products to the Kingdom of the Netherlands amounted to $449.9 million.
ish