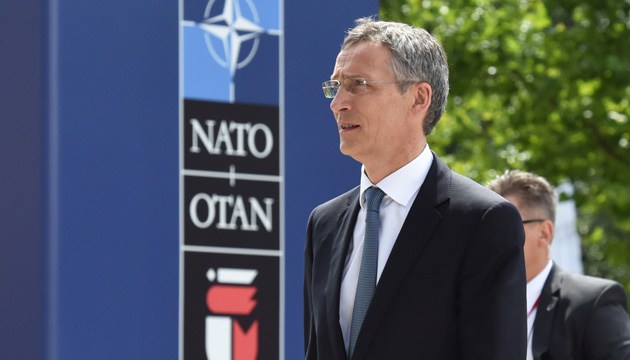 NATO does not interfere in Nord Stream 2 but supports energy security – Stoltenberg
NATO does not interfere in the issue of the Nord Stream 2 gas pipeline project, but the Alliance supports the diversification of energy supplies.
NATO Secretary General Jens Stoltenberg said this before the summit to be held in Brussels on July 11-12, an Ukrinform correspondent reported.
"There are different points of view regarding Nord Stream 2. But it's not for NATO to decide; this is a national decision. Of course, NATO deals with energy security issues. That is, we are talking about the energy sector but in the context of security. We emphasize the importance of supply diversification and the stability of the energy sector," the head of the Alliance said.
Stoltenberg also stressed the importance of developing renewable energy sources and reducing dependence on external supply in this area.
As Ukrinform reported, U.S. President Donald Trump, during a meeting with Stoltenberg before the NATO Summit, criticized the policy of Germany, which developed cooperation with Russia in the energy sector, including the construction of Nord Stream 2.
Nord Stream 2 is a project on the construction of a gas pipeline from Russia to Germany, bypassing Ukraine across the Baltic Sea. Gazprom owns 51% of shares. Russia wants to build two lines of the gas pipeline (up to 55 billion cubic meters a year). The Baltic States, Poland, Ukraine, as well as the United States, actively oppose the project. In particular, on April 5, the Verkhovna Rada of Ukraine called on the world not to support the construction of Russia's Nord Stream 2.
ish