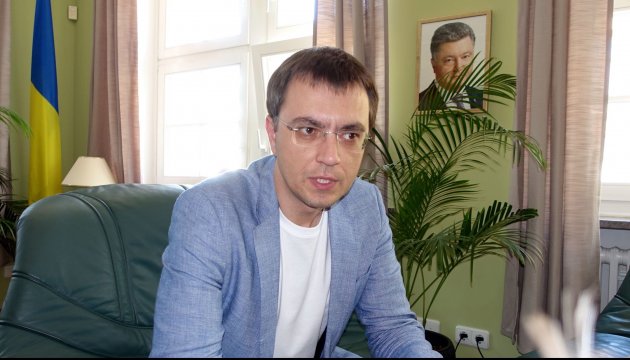 Agreement on Uzhhorod Airport audit signed in Strasbourg
The Ukrainian State Air Traffic Service Enterprise (UkSATSE) and the European Aviation Safety Agency (EASA) signed an agreement to carry out the audit of Uzhhorod International Airport, which is scheduled to be launched this year.
Infrastructure Minister of Ukraine Volodymyr Omelyan told this to Ukrinform following the 36th session of the European Civil Aviation Conference, which was held in Strasbourg.
"We asked our colleagues to carry out this audit as soon as possible. Usually the procedure lasts from 6 to 12 months, we have a much longer time frame so that to fully put the airport into operation this year, after the EASA certification," Omelyan said.
According to the minister, this is the first audit of the Ukrainian airport to be held by EASA. He does not rule out that international flights will be carried out, but the work will start from domestic flights.
UkSATSE Director Dmytro Babeychuk, in turn, pointed out that the signed document will become a unique experience for both sides.
"This is the first precedent of such an event, since EASA is working for the EU member states. This will be a unique experience also because aircraft will pass through the airspace of Slovakia to enter Uzhhorod. EASA for the first time takes such a decision - signs an individual agreement with the provider for certification for a certain airport. So, this will be a new experience for us and for EASA," Babeychuk said.
iy