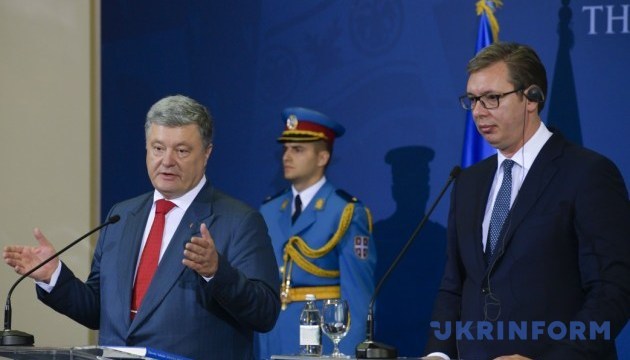 Ukrainian president vows to sign law on currency on July 4
Ukrainian President Petro Poroshenko has said that he will sign the law on currency on Wednesday, July 4.
He said this during a Ukrainian-Serbian business forum broadcast on the president's page on Facebook.
"Tomorrow I will sign the law on currency, which was submitted by me and voted by parliament. And this will be the largest liberalization since 1993, which was ever recorded in Ukraine. We will not have any restrictions at all, and this will greatly influence the situation for investors in a very short period of time," Poroshenko said.
As reported, the Verkhovna Rada adopted the law on currency on June 21, 2018. The document will ensure Ukraine's transition to a new model of currency regulation, which introduces the principle "everything that is not directly prohibited by law is permitted."
On Tuesday, July 3, Poroshenko is on an official visit to Serbia at the invitation of Serbian President Aleksandar Vucic.
op