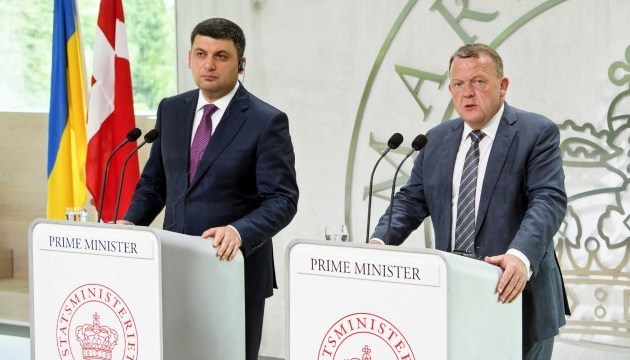 Danish PM Rasmussen: Nord Stream 2 needs to be discussed at all-European level. Photos
Prime Minister of Denmark Lars Løkke Rasmussen believes that construction of the Russian gas pipeline Nord Stream 2, bypassing Ukraine's gas transportation system, needs to be discussed at the all-European level.
Rasmussen said this at a meeting with Prime Minister of Ukraine Volodymyr Groysman, who is on a working visit to Denmark, the Government portal reported on Tuesday.
During a joint press conference with Rasmussen, Ukrainian Prime Minister Groysman noted that Ukraine offered European consumers a safe and secure way of supplying gas as opposed to the Russian project Nord Stream 2 which is a new type of hybrid weapon.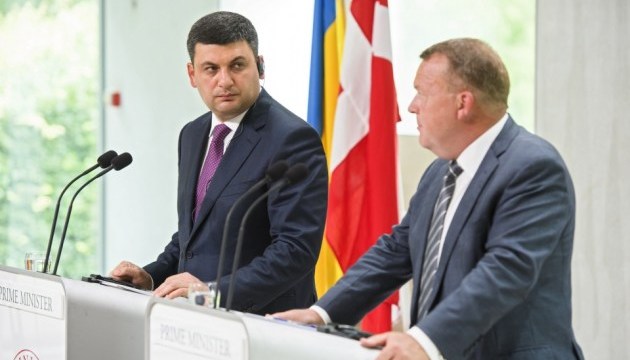 "It's not just a gas pipeline. It's a new type of hybrid weapon that will put in a position of dependence all the consumer countries. Ukraine offers European consumers protection and reliable supply," Groysman said.
In turn, Rasmussen, as reported, "suggested bringing up the project for discussion at the all-European level with a view to seriously and carefully analyzing all the risks and the role of Ukraine as a transit country."
ol