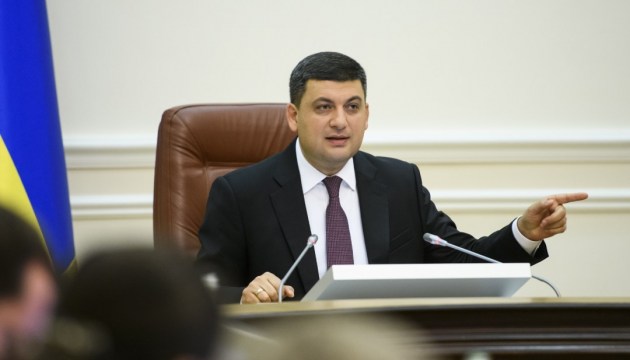 Groysman: Ukraine can double agrarian production
Prime Minister Volodymyr Groysman says that Ukraine can double the volumes of agricultural production.
"We have good prospects for the growth of crops and the economy in general. The agrarian sector is growing. We can double the agricultural production," Groysman said during his working trip to Ternopil region, the government's website reports.
The prime minister recalled that the government's support programs, which are already yielding results, will contribute to the achievement of the goal. In particular, this concerns programs for increasing the young stock, constructing new and expanding existing farms, and reducing the cost of technology.
"For example, we had a plan to plant 3,000 thousand hectares of new gardens. And these plans (in fact) will be more than 4.5 thousand hectares. Farmers are using these programs. They say that everything is transparent, through banks, without corrupt or shadow schemes", Groysman stressed.
At the same time, the prime minister said that the emphasis in the agrarian sector today is placed not only on increasing the production, but also on the deepening of processing, creating additional value within the country.
iy