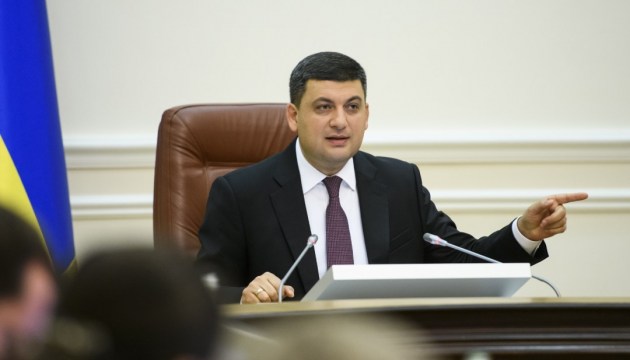 PM Groysman: Farms are key to Ukraine's agricultural sector
Ukrainian Prime Minister Volodymyr Groisman told about the state support for the farms that serve as the basis for the state's agricultural sector.
The Head of Government said this during a meeting with the agrarians during a working trip to Ternopil region, an Ukrinform correspondent reports.
"I am here to emphasize the importance of your work. Ukraine should become a strong economy to solve many problems that have accumulated over the decades. The role of the agro-industrial complex is crucial. Therefore, we introduce the fair tools of honest support for those, who work in the agricultural market, promote our products abroad and create jobs. For the first quarter of this year, the dynamics of economic growth in Ukraine is observed at the level of 3.1 percent. This also applies to the agrarian sector, where the export deliveries have increased by 49 percent. The main thing is that the emphasis is placed not on the export of raw materials, but on profound processing, which gives additional value and jobs" Groysman said.
He noted that the government was introducing new, honest and open programs related to the support for agricultural producers, in particular, new programs aimed at increasing the number of livestock, creation of a powerful sector of raw materials processing.
ol