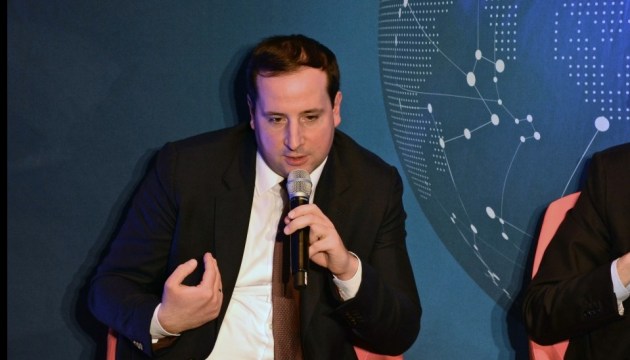 Ukraine to strengthen cooperation with Organization for Economic Cooperation and Development
Ukraine's partnership with the Organization for Economic Co-operation and Development (OECD) will be strengthened and viewed as an effective tool for achieving goals within the course towards European and Euro-Atlantic integration.
Minister of the Cabinet of Ministers Oleksandr Sayenko said this during a conference on strengthening the government center in Ukraine and lessons of the OECD member countries, the Governmental portal reported.
"Tomorrow we will sign an agreement between the Government of Ukraine and the OECD in order to use its resource more efficiently in our work. I am sure that the reform of public administration should take place in close cooperation with the organization. We hope that using the best world experience in managing the market economy and research and expertise on the development of public administration in the OECD countries will greatly help us in our future work," he said.
According to the minister, the Government is facing new challenges that require coordinated work of all participants of the process. In particular, we are talking about introduction of strategic planning, provision of coordination and monitoring of the implementation of public policy, its validity, and the revision of the functions of the Secretariat of the Cabinet of Ministers. "The latter should become less conservative and more flexible and adapted to the changing circumstances," he said.
ish