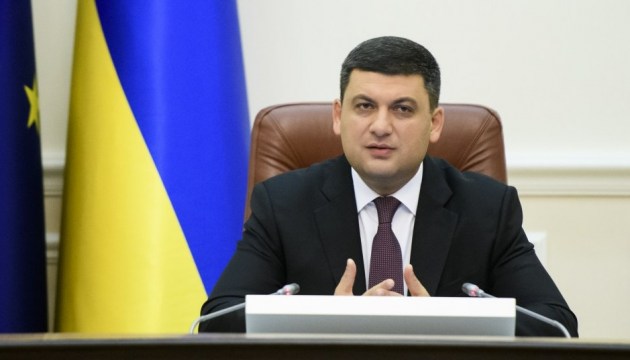 Government interested in deepening cooperation with EBRD - Groysman
Ukraine's Government is interested in deepening cooperation with the European Bank for Reconstruction and Development (EBRD).
Prime Minister of Ukraine Volodymyr Groysman said this at a meeting with First Vice President of the EBRD Jürgen Rigterink, the Governmental portal reported.
"Our relations have growth potential. The EBRD is one of the largest investors in the economy of Ukraine. And now we are talking about strengthening cooperation and increasing its effectiveness," Groysman said.
The prime minsiter briefed the EBRD's first vice president on the course of reforms and priorities for the current year. Among them are the preservation of the economic growth trend, which showed + 3.1% on the results of the first quarter, the launch of privatization processes, including privatization of small-scale assets through the ProZorro system, the continuation of deregulation, the implementation of infrastructure projects, and the development of innovations.
In turn, Rigterink said that Ukraine is an important investment destination for the European Bank for Reconstruction and Development and a powerful platform for large projects implemented jointly with international partners.
The EBRD's first vice president reminded that the Bank is currently working on a five-year action plan in Ukraine, which includes increase in funding and in-depth cooperation along specific directions, in particular on the work of national banks and the development of the energy sector.
"We have a big package of proposals, hence such meetings at the level of the Head of the Government when concrete projects can be discussed are of predominant importance", Jürgen Rigterink stressed.
ish